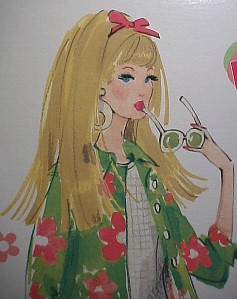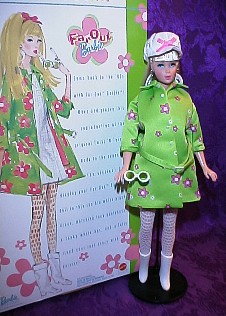 This is 'Far Out' Barbie, and is she ever! From what people are telling me,
this doll wasn't scheduled to be released until December of this year, but
there she was in my local dollshop yesterday!
This is a very cute TnT repro, but with a *new* Mod fashion
that has never been done before.
The dress has metal snaps in the back (thank you, Mattel!).
A really darling doll, and don't you love those shades?!
Only thing, I would have expected her to have a purse, but she doesn't.
I paid $32 but prices (of course) will vary.
** Hunca **