Home Shopping Network Exclusive Dolls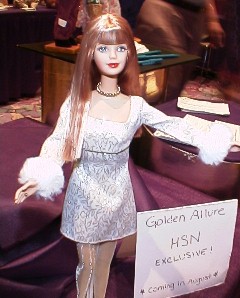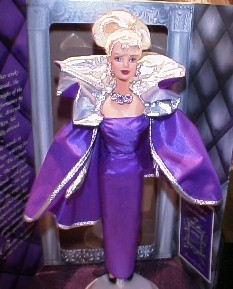 On the left, soon to be debuted (in August), this lovely Barbie doll is called,
"Golden Allure", and is an exclusive edition to HSN.
No exact price was quoted at Expo time, however it was speculated that she would
probably retail for somewhere under $30. This was only a guesstimate.
In the picture next to her is "Premiere Night", another HSN exclusive Barbie doll.
No price speculation on this one, but she is sure to be popular in that sumptuous
purple gown!